Original Source: https://www.bondbuyer.com/news/roosevelt-cross-hits-75-year-mark
Archibald Bullock Roosevelt was among the thousands of American soldiers returning home from World War II in 1946 when President Truman was pushing a pro-growth agenda.
Upon return to civilian life, the fifth son of U.S. President Theodore Roosevelt established a Wall Street municipal bond boutique called Roosevelt & Cross.
The decorated U.S. Army veteran formed the firm with business partner Edwin J. Cross and other associates, with a vision of serving the municipal securities needs of both retail and institutional investors.
Today, their legacy continues as the firm celebrates its 75th anniversary, ranking 26th this year among bookrunning managers with 262 deals totaling $1.726 billion as of Sept. 24, according to Refinitiv.
As a co-manager, the firm ranked 37th and completed 112 financings totaling $1.24 billion through Sept. 14, according to Refinitiv.
Its presence as one of the few employee-owned companies on Wall Street makes it unique, Gregory Finn, chief executive officer and chairman of the board, said in a recent interview. Almost all employees are shareholders and 100% of the firm's capital is committed to municipal securities.
"When things get crazy and markets move, it's a little more of an event to somebody whose life savings is tied up in the business they are operating in — and that keeps everyone focused and motivated," Finn said.
"We are never going to be, on a par basis, up there with the big guys in annual rankings, but in New York and New Jersey, among local communities and at the county level and below, we're going to make a difference," Finn said.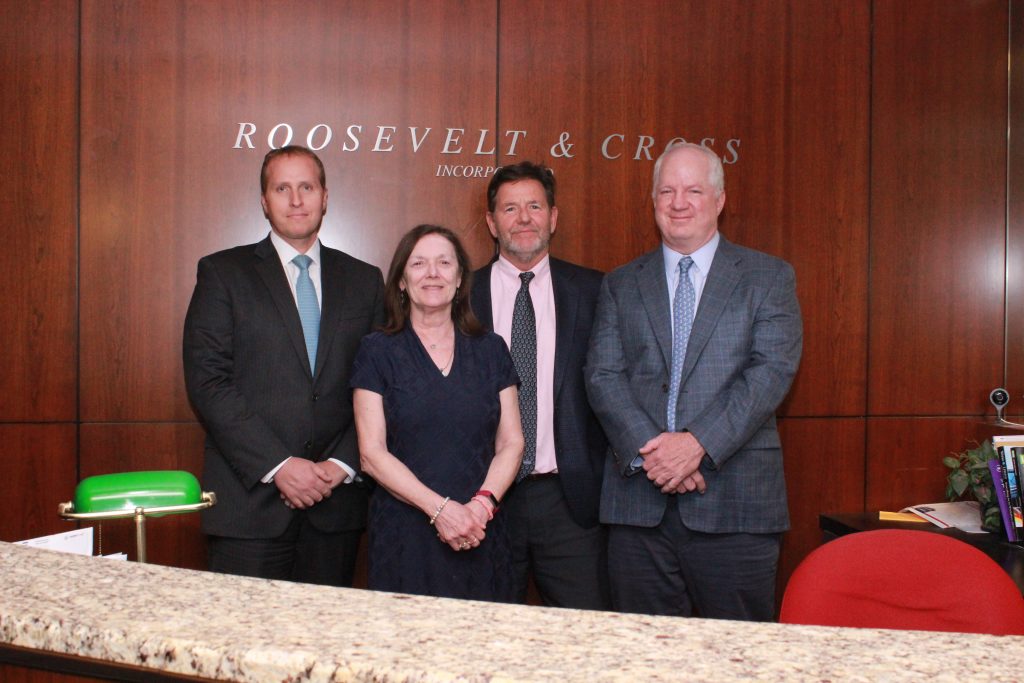 The firm's current distribution capabilities across major and mid-size institutional accounts, professionally managed retail accounts, and high net worth individual accounts is a throwback to Roosevelt's vision.
The firm opened on 40 Wall Street in 1946 with just 12 employees and has now grown to 43.
Today, it calls 55 Broadway its New York City home for 31 employees, with the remaining employees based at regional offices in Buffalo, West Hartford, Connecticut, East Greenwich, Rhode Island, Boston, and Warren, New Jersey.
Annually, the firm ranks as a top underwriter based on the number of deals in New York, according to Finn, who called the Empire State its "niche" market.
In 2021, it senior managed 214 New York deals totaling $1.260 billion as of Sept. 24, according to data provided by the firm. It also co-managed 35 New York deals totaling $1.374 billion.
Finn said the company prides itself on its focus and service to investors and issuers.
"Each time we are successful in a competitive sale we are aiming to provide the lowest interest rate the marketplace is offering to an issuer," Finn said. "Our repeated success is a measurement of efficient market access to issuers, whether they are selling $1 million or $100 million."
Muni focus
Its sole focus on municipals has proven to be an advantage for the firm, judging by its 75-year track record, Charles Stavitski, board member and executive vice president of public finance, said in an interview.
The firm is active in the competitive market and negotiated markets, where it aims for aggressive pricing and has strong distribution, Stavitski said.
"This is our sole product line," he said. "We are not being pulled in different directions, and the issuers, advisors, and attorneys that work with us know we have the expertise that other firms do not."
The same goes for its public finance banking business.
"They know we strive for perfection and manage to remain consistent with the quality of service on the negotiated side," Stavitski added.
Smaller deals are its "bread and butter," such as those for school districts and local fire departments, but Stavitski noted that the firm also participates in large milestone financings, such as those for state agencies, and revenue deals for utilities.
It just completed a $25 million school facility revenue bond financing last month for the Yonkers Industrial Development Agency for the New Community School Project.
Among its larger clients, the firm was a co-senior manager earlier this year on a $330 million pooled financing for the Dormitory Authority of the State New York, as well as a $55 million Connecticut Housing Finance Authority offering for special needs housing.
It is one of the top three rotating senior and co-managers for DASNY financings, and serves as co-senior manager and co-manager on major issues throughout the country.
The firm has quantitative expertise in structuring and executing complex financial transactions.
Roosevelt & Cross reached its milestone anniversary in an unprecedented time when government assistance and economic stimulus programs are supporting the country during COVID-19.
Its employee-owned status gives the staff a level of independence employees might not have at other firms, Stavitski said. At the same time, employees are invested in the overall success of the firm, he noted.
"Roosevelt & Cross is like a rowboat, and everyone has an oar," Finn said.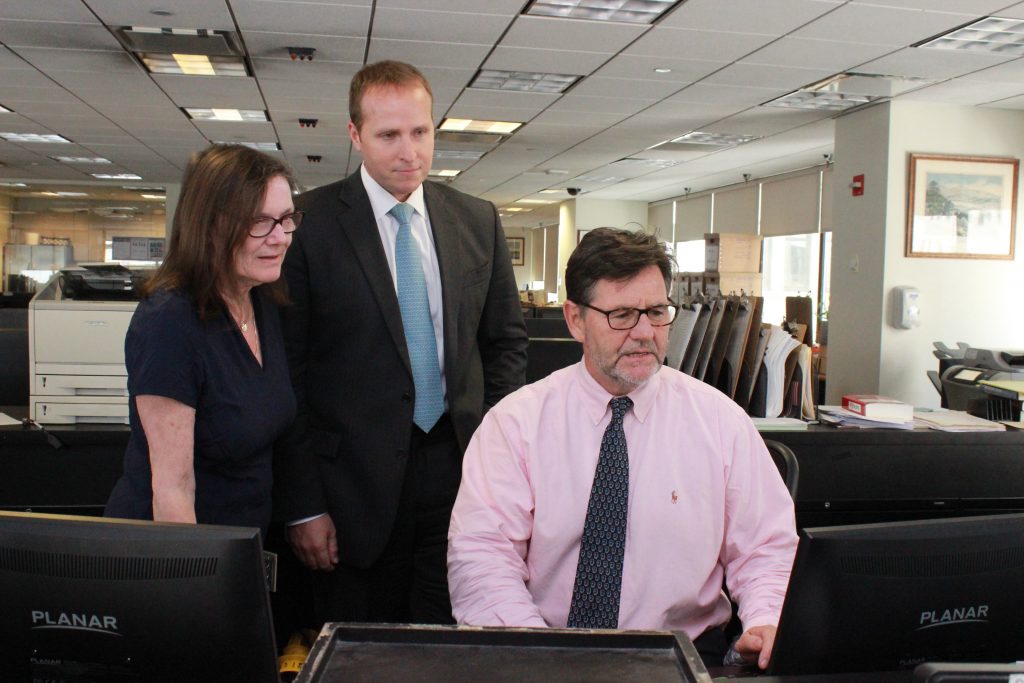 Its roots and structure
Roosevelt, who was a recipient of both the Silver Star and Purple Heart medals, got his foot in the door as a businessman long before he entered the Army.
Roosevelt & Cross' predecessor firm, Roosevelt & Son, started out as a hardware and plate glass merchandising company with its earliest roots dating back to 1797.
The company grew due to railroad and communications investments, and by the early 1900s established itself as a well-known financial firm with a noticeable presence in the municipal bond industry.
The municipal securities operations of the firm were moved into a separate corporate entity, Roosevelt & Weigold, following the separation of commercial and investment banking by the Glass-Steagall Act of 1933.
Roosevelt carried on that business during the late 1930s, but suspended operations when he entered military service in World War II.
After a few business transformations and the end of World War II, Roosevelt & Cross was born as a full-service municipal bond shop.
Today, besides Finn and Stavitski, its other board of directors are: John Farawell, executive vice president of trading; Elaine Brennan, executive vice president of public finance and the first woman board member in the firm's history; Scott Monahan, executive vice president of public finance; Paul Lamas, executive vice president of project finance; and David Wagner, executive vice president of sales.
Many employees have spent most or all of their careers at the firm. For instance, Finn began on the same day in 1981 as Farawell, who is the head municipal trader, and responsible for the risk management of the firm's short-term commitments, as well as secondary market activities.
Longtime chief executive Dominick Antonelli, who became president in 1990, retired in 2017 after a 56-year career after joining the firm as an office boy when he was just 19 years old.
Brennan, executive vice president of public and project finance, helped break the glass ceiling for women in the finance industry, with a 42-year career in the municipal business.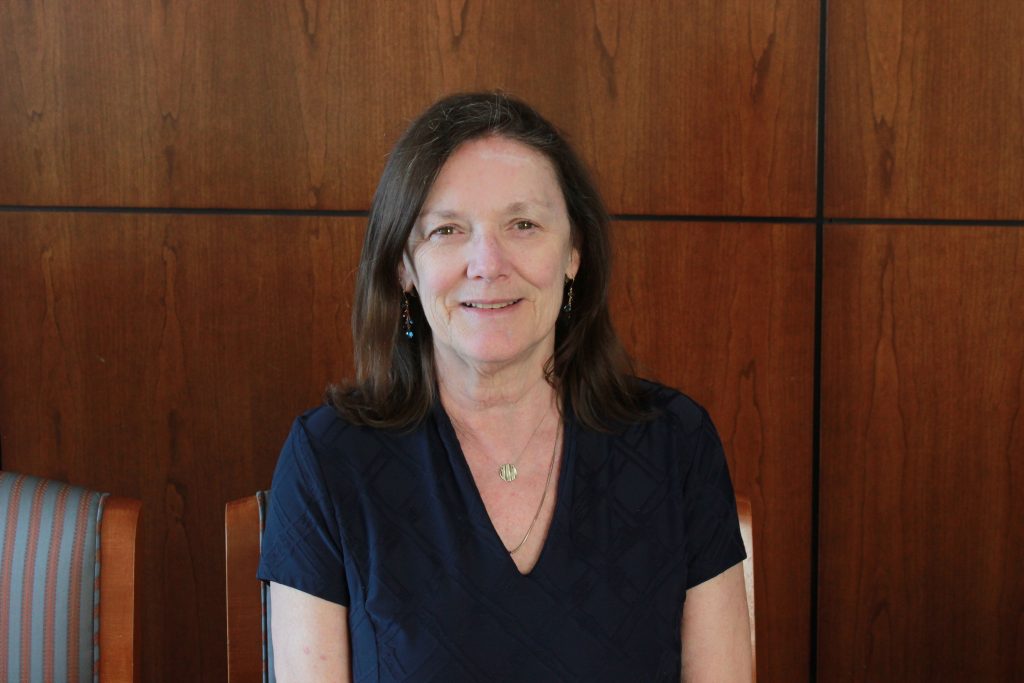 Her 28-year career at Roosevelt & Cross was anything but the norm for women in finance during the 1970s, she recalled.
"What was common for women in management tended to be in the short-term area," said Brennan, who has completed over 500 refunding transactions for New York local governments.
"Back then, a woman wouldn't have the opportunity to run the whole desk," she recalled. "There were challenges; you were limited."
But she didn't let the barriers stop her from advancing in her career.
Seeking to expand her horizons, Brennan spent 14 years as manager and head of short-term trading at Chemical Bank.
There, she met Herman Charbonneau, the long-term head of public finance.
He later took her under his wing when she joined Roosevelt & Cross' short-term trading and underwriting department in 1993, where he was then executive vice president and manager of public finance before retiring in 2018 after 57 years.
Brennan later joined the banking division in 2007, and later was appointed to the board of directors on which she currently serves as secretary and treasurer.
"The timing was right. I don't feel like I was held back at all where I am now," Brennan added. "The industry years ago was slow to accept a woman in any top level of authority."
She said the learning curve expanded her view of the market and parts of the industry she didn't have a lot of experience in, such as compliance, regulations, and operations.
"It expanded my ability to hone my banking skills and I took it as an opportunity to be active and proactive in the workings of the firm," she said. "I don't think of myself as a woman investment banker, just an investment banker that is a woman."
Northeast expansion
The firm is highly active in deals of $50 million or lower, according to Finn, who leads the syndicate department and is responsible for all of the competitive bidding in New York State as well as the pricing of all negotiated financings.
"Given the nature of the competitive marketplace and issues available to bid, we are most active in loans under $15 million," even as low as $100,000, Finn said. "We try to provide market access and pay attention to any issuer, regardless of their size."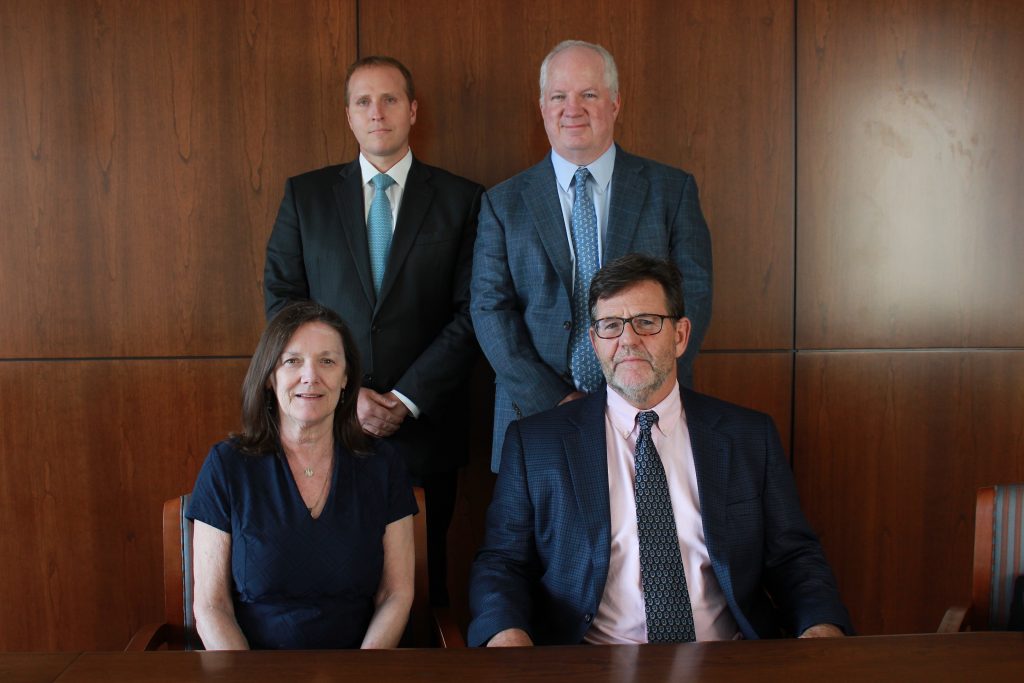 Its average deal size is around $9 million, Brennan noted.
"We pride ourselves in providing a lower-cost of financing for issuers," she said.
As part of its growth effort, the firm aims to broaden its reach in and beyond the tri-state area, members of its board of directors said.
That includes building up the negotiated business in the Northeast and other parts of New England, supported by the firm's strong public finance and banking teams, according to Stavitski.
Opportunities in states such as Pennsylvania, California, Florida, and other states are considered on a case-by-case basis as the firm branches out to fulfill clients' needs, he added.
Its expertise with a handful of Northeast states puts it at a geographical and market advantage versus firms that cover 50 states across the country, according to Finn.
"When it comes to New Jersey, New York, Connecticut, and Rhode Island, we have a viewpoint that might be unique and a degree of focus and market intelligence that not everyone shares," he said.
Obstacles along the way
While COVID-19 made it a tough year to accomplish expanding its investment banking capabilities, Brennan said those challenges turned to triumph.
"The past year has been a trial in survival," Finn agreed, noting that technologically, the firm was able to seamlessly serve clients and stay connected to their customers during the crisis.
When COVID hit in March 2020, the firm kept doing business, with a handful of employees coming into the New York office and making adjustments as circumstances dictated, according to Finn.
In addition, the firm was challenged to expand its capital base while also maintaining capital preservation, Brennan added.
Reaching its 75th year is a significant milestone made more important given how it overcame the COVID-19 pandemic, and other volatile periods in recent history, Finn said.
"With COVID there was a lot of uncertainty for a few weeks when rates were really high, but eventually it stabilized, we executed on deals in a holding pattern, and pieced together a decent year given everything going on," Stavitski said.
The stock market crash of 1987 was another example of a crisis that created "sleepless nights" for the firm and its customers, Farawell said.
"Rates spiked up significantly," he said. "We were long bonds and had enormous positions, and it was frightening. It was a tough year, but we hung in there and we made everything back, plus some."
Other emotional and financial crises followed the Sept. 11 terrorist attacks and the 2009 subprime mortgage crisis, respectively, Farawell noted.
"We had to hold a lot of peoples' hands, but because we are employee-owned and had our own capital, we didn't need to borrow money, he said.
On the road to 100 years
While the market, interest rates, and investor appetites have changed over the years, Farawell said, clients are still making similar judgments based on relative value and important market signals, as well as their overall investment goals.
"We have evolved how the market dictates, and we have made necessary changes since 1946," he said.
The firm continues to broaden its team approach as an employee-owned company that is developing its staff into shareholders and preparing them to lead the company into the next 25 or 100 years, according to Finn and other board members.
"We focus on what we are good at and I think that is part of the success story with Roosevelt & Cross," Farawell said.